Seaplane Training on Kentucky Lake
As we use an amphibious Cessna A185F for our seaplane training, we have a lot of options for training locations.  We recently when to the Land Between the Lakes (LBL) area to conduct seaplane training.  We based the seaplane out of Kyle-Oakley Field Airport (KCEY) during the training.  Below is a picture of the seaplane beached on the LBL side of Kentucky Lake.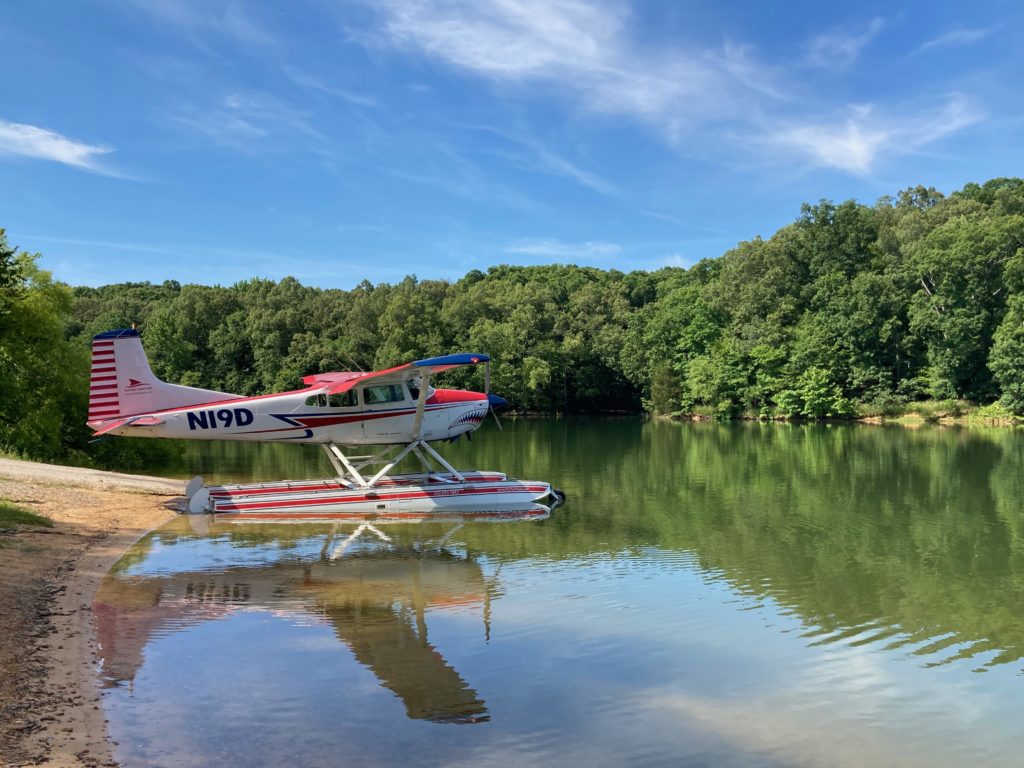 Contact us if you would like to get your seaplane rating. If you want to know more about other areas in Kentucky to operate seaplanes, view our Flying Seaplanes in Kentucky page.